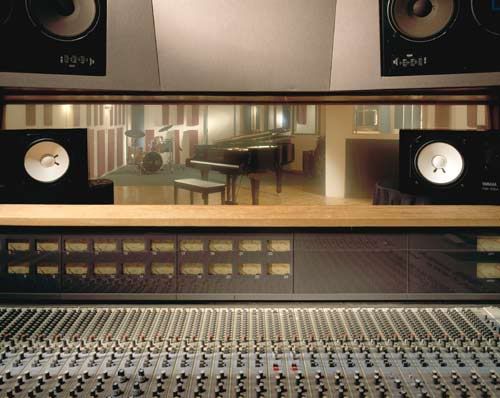 I never expected to make any coin (and still don't) penning a blog focusing on obscure Scottish pop music. But I will say, a few fringe benefits have presented themselves since I started this little endeavor back in February. One is getting in touch with those individuals who have long since bid the music industry adieu. A quick email, a where-I-am-now type update, a few kinds words about the blog, maybe an mp3 of some tune from a long-lost gig -- it's all good.
Jamie Watson's case, however, is different, as meeking out a meager band existence didn't forever sour him on the whole music-making process. Watson was once a member of The Solos/The Monos, as well as a later act dubbed Persian Rugs. Today, he's prominently involved with the other side of the business: he owns a small record label named
Human Condition Records,
which he founded in 1990, and runs Chamber Recording Studio, located in
Edinburgh.
"Our main claim to fame was releasing the first
Idlewild
single," Watson said, "a 7'' three-track called
'Queen Of The Troubled Teens.'
I have recorded and produced many, many bands over the years, including
Snow Patrol,
Mark E. Smith,
The Vaselines'
Dum Dum
album, and many more."
As for his earlier days . . . . Watson helped form The Monos, who changed their moniker to The Solos following a record deal with
EMI.
The group cut the single "Talking Pictures" and support of the release included a 1979 tour with the pre-
Eurythmics
band
The Tourists,
who had recently bagged a No. 1 hit with their cover of
Dusty Springfield's
"I Only Want To Be With You."
"The last night we played the
Hammersmith Odeon,
" Watson said, "After that, the band went belly-up. I formed a new group with the Solos drummer and Kieth Grant who had played bass in a band called
The Freeze.
"
This new outfit was Persian Rugs, which went on to release a pair of 7'' singles and an album.
Hear it for yourself.
Download:
"Talking Pictures" by The Solos.