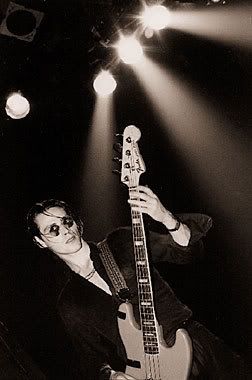 Courtesy of
The Creation Records Story: My Magpie Eyes Are Hungry For The Prize
:
"I had a funny conversation with Dick when we were recording our album Cult Of The Basement," Pat Fish recalls. He phones up -- and they'd just started having the first hits at the beginning of 1990 -- and Dick's on the blower saying: 'Pat, how's the album going?' 'Oh, we're having a rare old time.' He goes: 'Any hit records on it.' I said to him: 'Dick, this is our commercial suicide LP. It's going to sell eight copies.' He put the phone down on me."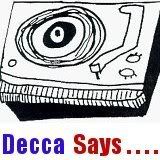 The Jazz Butcher had numerous releases during his tenure with Alan McGee and Creation Records, including 1988's
Fishoteque
,
Big Planet Scarey Planet
a year later, and the aforementioned
Cult Of The Basement
in '90, which fared much better than Fish predicted. Have a listen to:
"Roadrunner,"
"Real Men,"
and
"Girlfriend."