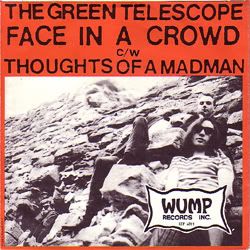 William Hazlitt
once said, "The more we do, the more we can do; the more busy we are the more leisure we have." Smart man, that Hazlitt.
Lenny Helsing would likely agree. The industrious
Edinburgh
man always has something on his plate. He's been prominently involved with three noteworthy indie bands: The Green Telescope,
The Thanes,
and The Wildebeests. He also played drums for
Television Personalities
during their 1993 tour of the US and their 1994 tour of Japan.
One of Helsing's more interesting projects involved
Glasgow's
The Beatstalkers,
a pop/psychedelic outfit from the 1960s. Helsing befriended Beatstalkers bassist Alan Mair and thanks to some constant urging, as well as a trip to Mair's mum's attic (she still possessed copies of all the group's 45s; all were in mint condition), a compilation entitled
Scotland's No. 1 Beat Group
was born. Helsing handled the liner notes, amassing copies of vintage newspaper articles and photographs to be included in the CD's booklet.
This entry won't deal with The Beatstalkers, however, but The Green Telescope. The common sentiment when discussing Helsing is that he was born too late, and that's clearly evident with The Green Telescope, a band that wears its '60s
garage rock
influences on its sleeve. There's flecks of psychedelic and folk, too, but it's far from being revivalist claptrap, as Helsing and crew know how to keep things sounding fresh.
Also, here's a bit of additional information, now pertinent since
The Madcap passed away
: The Green Telescope were featured on
this
1987 tribute album, contributing the song "Scream Thy Last Scream."
Hear it for yourself.
Download:
"Make Me Stay" by The Green Telescope.