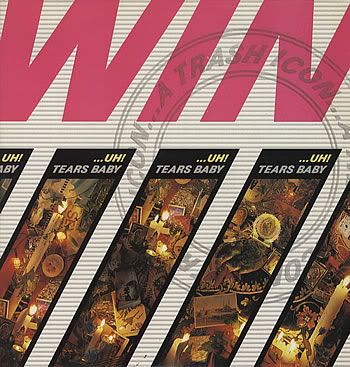 Once asked how the recording of the most recent
Nectarine No. 9
album was progressing, frontman Davey Henderson responded: "I'm actually taping over
Win
albums at the moment because I can't afford blank tapes."
Henderson delivered the above crack tongue planted firmly in cheek; however, it still summed up Win's existence rather neatly: frequently brushed aside, hardly a success (aside from the band's "You've Got The Power" being used in a TV advert for
McEwan's Lager.
Casual fans may regard Win as a mere stopover for Henderson; him bidding adieu to the frenetic, spiky guitars of
Fire Engines
and casting an eye toward the future: the avant-rock, quirky leanings of the aforementioned Nectarine No. 9. But that's simply not the case. During its brief, two-album lifetime, Win managed to craft some terrific pop numbers.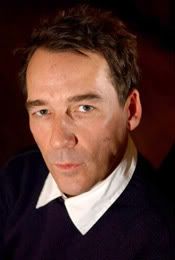 Maybe that's the problem: Henderson had gone (gasp!)
pop
. (I'd have killed to been present when zealous fans of Fire Engines first heard Win.) The debut,
Uh! Tears Baby (A Trash Icon),
featured danceable rhythms, sunny vocal harmonies, glossy synths. This record actually
grooved
. It was far, far removed from the sonic adventures undertaken with his previous and later outfits.
Maybe too far removed. Read an
interview
or three, and one gets the feeling the enigmatic man from
Edinburgh
actually does possess the desire to erase those old Win albums. "I've been through all that pop stuff with Win," he once said, "and it's not a time in my life I like to go back to. Once in a while one of those pop songs pops up and I have to get rid of it."
Hear it for yourself.
Download:
"Shampoo Tears" by Win.