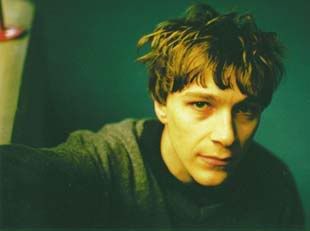 Shy yet frequently engaging, ingenious, unassuming, melancholic and melodic, staunch believer in this mantra: a good idea badly expressed is better than a bad idea well expressed -- Stephen Pastel (nee McRobbie) reigns as Scotland's most influential indie artist. Even though he does carry a particular distaste for such a label. "Please don't think of us as an 'indie band,'" he once remarked, "as it was never meant to be a genre. And anyway, we are far too outward looking for that sad tag."
In order to get a more lucid picture of Pastel's personality, one must take a look at his
Glasgow
-area contemporaries. Folks like the
the Reid brothers,
Bobby Gillespie.
They were products of their rough-around-the-edges environment, lads shaped by a sprawling,
oftentimes violent
burg -- a place where a "Glasgow smile" is not a warm form of greeting between acquaintances, but a stabbing trick typically practiced by gang members.
For The Jesus And Mary Chain, the viciousness manifested itself during gigs (we won't recant the stories; been there, done that) and on vinyl (the full-scale noise assault of
Psychocandy
). For
Primal Scream,
it was a smidge more subtle, as the band was all about, as one scribe succinctly put it, "sweet melodies and switchblades."
Pastel, meanwhile, walked a different path, as his genial manner steered him towards an uncontrived approach to music-making. The Pastels led a simple, laidback existence those first few years: singles were rarely recorded, gigs barely booked. Their frontman's decision to help found the seminal
53rd & 3rd
is another example of how inconspicuous he could be when it came to his craft. Star as the lone striker in a
4-5-1
? How about playing a more understated role and lending support from the sidelines. "I don't think groups should over-estimate their importance," he's gone on record as saying.
Then there's the musical output, which has touched everyone from
Talulah Gosh
and
The Vaselines
to
Belle And Sebastian
and
Camera Obscura.
While JAMC's early sound was equated to a bomb going off and Primal Scream's later work, pure bombast, Pastel looked ever inward. His songs were an example of how, when it comes to an artist conveying what's percolating inside, heart-felt emotions are often more important than sheer musical ability.
There exists a very human quality to the bulk of Pastel's work, thanks largely to his keep-the-mistakes ethic when it came to recording and his pure amateurishness when he first began playing. Okay, so the lad's gifted and worshipped . . . but he has fucks-ups just like the rest of us. And really, when you get right down to it, isn't that what comforts us common folk?
Hear it for yourself.
Download:
"Something's Going On" by The Pastels.