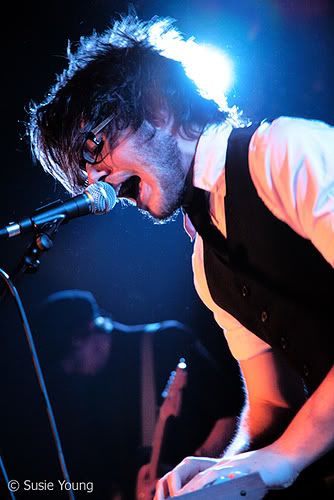 . . . . And each a Drive By Argument fan!
When you're in a band that's achieved even a modicum of success, you come to expect them plaudits of the unusual variety. The kooky fan, the kooky fan letter, the kooky fan letter with the pictures. But even
Drive By Argument
would have to admit they never saw this one coming.
Last year, the five-piece
Ayr
outfit learned its debut single, "Sex Lines Are Expensive Comedy," had become quite popular with members of a certain professional sports club. And no, it wasn't a footie squad -- it was the
National Hockey League's
New York Rangers.
The team took to playing the song as its skate-out music and rather quickly it became a fan favorite at the Rangers' home arena,
Madison Square Garden.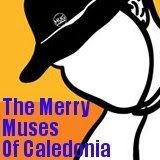 Not too shabby, especially when one considers Drive By Argument's origins: They initially formed as part of first-year course work at
University Of Paisley
; the five members were involved with the school's Media, Language And Music program, before taking a year-long sabbatical to focus on the band.
Druve By Argument were locked up by American label Lizard King Records back in May. Both an EP (November) and LP (early spring of 2007) are forthcoming.
Hear it for yourself.
Download:
"Lower Your Pieces" by Drive By Argument.