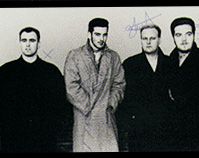 During a mid-1980s interview with music journalist Thomas Lappin, Will Heggie and Grant Macdowell -- one-half of the dream pop outfit
Lowlife
-- confessed to being fans of the English football team
Preston North End
, mainly on account of the Lilywhites' status as one of the worst squads in the country.
It was a fitting choice, really, seeing how a few parallels could be drawn between PNE and the band. Following the release of their 1985 EP,
Rain,
big-time success was alluding Lowlife; same for Preston North End, which was relegated to England's
Fourth Division
following the 1984-85 season. Meanwhile, during that same time frame, a rival of sorts was tasting success. In the case of Lowlife, it was
Cocteau Twins
(they were Heggie's former band, after all), which released the critically acclaimed
Treasure
; for the Lilywhites, it was nearby
Blackpool,
which nabbed the runner-up spot in the Fourth Division, thus earning promotion.
(Okay, so maybe this little exercise was just an excuse to chat about sports. So sue me.)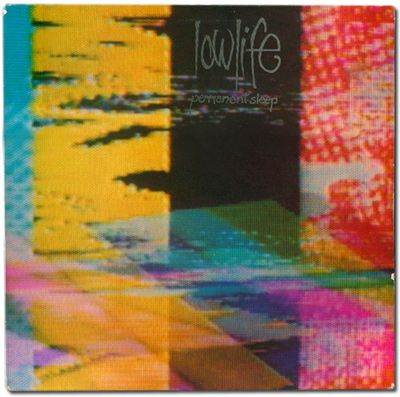 Football teams aside, Lowlife crafted some terrific dream pop in the mid-1980s. Built around Heggie's moody bass lines and Craig Lorentson's dry vocals, the music combined the forlorn themes of
Joy Division
with the atmospheric renderings of
The Chameleons.
Actually, "dream pop" may be a misleading misnomer, as Lowlife's music often took on the soundtrack for a night terror.
"Cowards Way" is a perfect example. It's moody, it's murky, it's a jittery treatise on sheer despair and the soul-tearing contemplation that precedes a suicide. "My life has got a hold of me and it will not release," Lorentson laments. "If only I could break away and lay myself to rest."
Heat it for yourself.
Download:
"Cowards Way" by Lowlife.