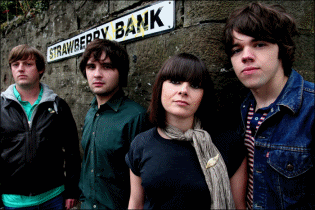 Two tradeshows in two months, vacation looming, persuing other writing projects,
The Hype Machine
being an unruly bitch -- all of this has made the last few weeks a bit hectic and frustrating 'round these parts.
I'm cutting out of here shortly, so a long update is out of the question. And while you diehard Jock popsters (all five of you) curse me up and down for falling on the side of lazy this afternoon, take a listen to
The Hazey Janes
(the name comes from a
Nick Drake
song; and no, they sound nothing like him), for it will certainly brighten your dark moods. This
Dundee
outfit already has one well-received U.K. tour under its belt, not to mention an appearence at the annual
SXSW
festival.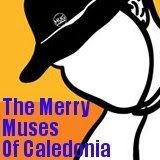 The Hazey Janes' debut album,
Hotel Radio,
was recorded in Spain with producer Paco Loco, and features three-part harmonies, plenty of glossy pop hooks, and a unique blend of trad and country rock. Not to mention a rather deft brother-sister team of Matthew and Alice Marra.
Hear it for yourself.
Download:
"Don't Look Away"
and
"Moanin' Face"
by The Hazey Janes.