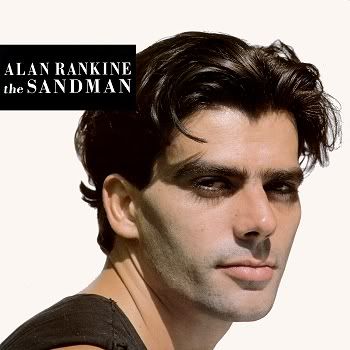 He produced singles for a wide variety of artists, including
Cocteau Twins,
Pale Fountains,
and
Winston Tong,
and albums for the likes of
Paul Haig
and
Anna Domino.
And in a story many are already familiar with, helped kickstart
Belle And Sebastian's
career, thanks to his lecturing gig at
Glasgow's
Stow College
and his involvement with that institution's music label,
Electric Honey.
Unfortunately,
Alan Rankine's
production work has come to overshadow his solo music.
For three years, Rankine was one-half of the stylish, post-punk outfit
Associates,
layering the lush musical landscape that beautifully complemented
Billy Mackenzie's
renowned voice. Rankine ultimately left the band in October of 1982, while Mackenize soldiered on using the Associates' moniker.
In 1986, Rankine moved to
Brussels
and signed with the Belgain independent label
Les Disques Du Crepuscule,
which had released material by fellow Scots
Josef K
some five years earlier. He cut two albums for the label (
The World Begins To Look Her Age
and the all-instrumental
The Big Picture Sucks
), and a third for
Virgin Records
:
She Loves Me Not
. A handful of singles were released as well.
Hear it for yourself.
Download:
"The Sandman" by Alan Rankine.
Sounds like a more up-tempo version of Associates' "Deeply Concerned." The track also contains some rather portentous lyrics: "Just tell me when will the sandman come/And take me for his first and final friend/When will the sandman come/And give me the sleep that never ends." Rankine's former collaborator and friend, Mackenzie, would die of a drug overdose in 1997.