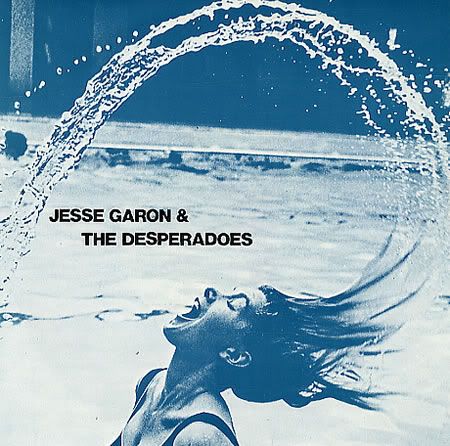 File under the category: "perils of a showcase gig."
Edinburgh's
Jesse Garon And The Desperadoes,
on tour supporting
Shop Assistants,
are warming up for a show in London. There's a genuine buzz for the relatively unknown opening sextet: Flattering write-ups ran in
NME
and
Melody Maker;
before the show, 200 were in queue, waiting to get inside the venue; well-known music scribes and folks from record companies are said to be in attendance.
Jesse Garon And The Desperadoes hit the stage to raucous applause -- and then turn in an absolute stinker. Pure, unadulterated keech, as the Scots like to say. "We hadn't realized this was our one chance to be famous," lead singer Andrew Tully said years later.
In the days after the catastrophic gig, interested label head
Geoff Trade
(
Rough Trade
) did nothing to assuage the feelings of the bummed-out band. "He told us to go away and write 20 new songs, throw 18 away, and then bring him the other two," Tully told
Brian Hogg
for his Scottish music tome,
All That Ever Mattered.
"We were stunned -- in the previous two years we had only written 12."
Jesse Garon And The Desperadoes never did join the Rough Trade coterie. After releasing three singles for Narodnik Records in 1986, the group jumped to Velocity (churning out three singles and an LP) and then later,
Avalanche.
The final release was the single "Grand Hotel," which came in January of 1990.
Hear it for yourself.
Download:
"Splashing Along" by Jesse Garon And The Desperadoes,
which was the first single the band ever cut.