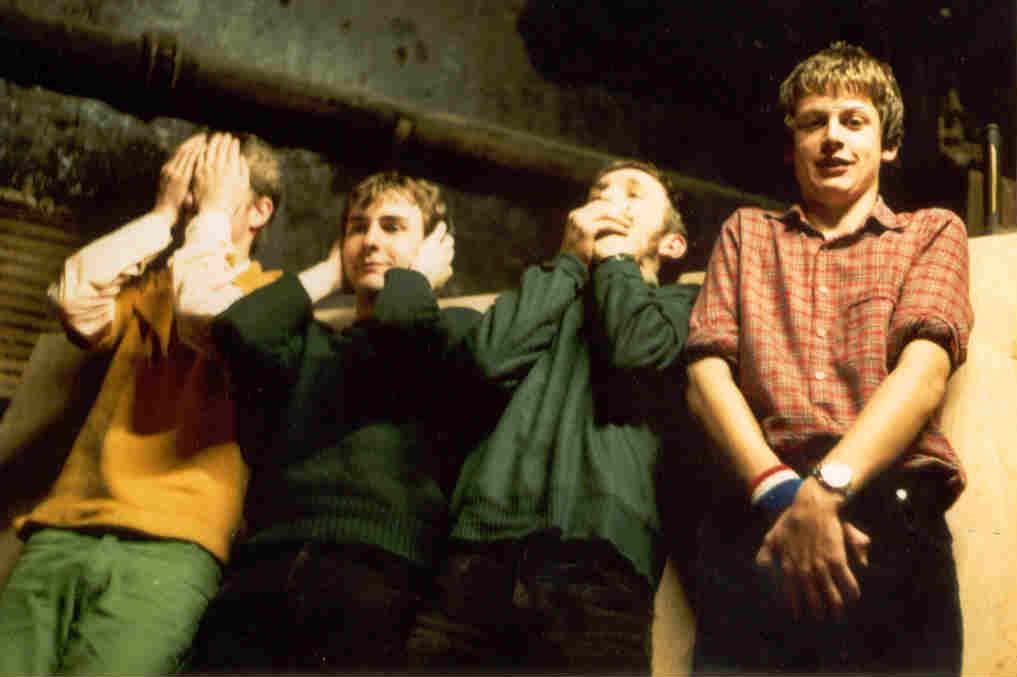 A day or so after making
this post
on Dundee's
The Scrotum Poles
, I received a missive from band member Craig Methven, happy to report that a compilation covering the
D.I.Y.
group's short career is in the works. "Am presently trawling through three CDs worth of material from 26 years ago," Craig told me. "Some not bad, some downright bloody awful."
In the meantime, to tide over us ardent SP fans, Craig emailed an mp3 of a song entitled "It Just Ain't Fucking Funny." Some background on the track courtesy of Craig:

It's from the much sought-after, "Auchmithie Calling" (cassette release 1979 - only a hundred made). Its very rough, came from the first incarnation of the band - lets be honest its all over the place. We got rid of the drummer after the tape finished. You'll hear why. Will be re-releasing the scratchy old warhorse soon on CD for the demented, the obsessed and those who couldn't get the tape.

Some further information regarding the extremely rare
Auchmithie Calling
: It was the first of just two releases from The Scrotum Poles (on their One Tone Records), preceding 1980's five-song
Revelation
EP. According to Methven, the individual who handled the copying duties for
Auchmithie Calling
was likely paid for his services with a pint down at the local.
Hear it for yourself.
Download:
"It Just Ain't Fucking Funny" by The Scrotum Poles.