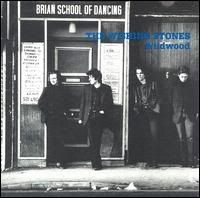 Awhile back, in my trawling for obscure Scottish acts, I stumbled upon The Wishing Stones, a band featured on
The Sound Of Leamington Spa, Volume 1.
Twee.net
lists the group as being from
Glasgow,
however, following numerous forays on the ole search engines, I've discovered The Wishing Stones may not be as tartan as I originally thought.
As far as I can tell, the lone member with any sort of connection to Glasgow is John F. Niven, The Wishing Stones' guitarist. He graduated from the
University of Glasgow
in 1991 with a degree in English literature. Following his work with The Wishing Stones, Niven did A&R work with Scottish bands like
Travis
and
Mogwai.
He's made a career in writing, too, authoring a
book
for the highly recommended
33 1/3 series,
as well as directing a short film named
Tethered.
As for the rest of The Wishing Stones . . .
Information on drummer Andy Kerr is sparse. Those with a passing interest in popular music have likely heard the name Andrew Kerr, who helped found the
Glastonbury Festival,
but I'm highly doubtful this is the same individual, as the dates don't necessarily jive (the festival was founded in 1971; The Wishing Stones were recording and touring in the late 1980s).
The frontman, bassist Bill Prince, was once part of
The Loft,
the early
Creation
act that famously broke up during a gig at the
Hammersmith Palais
in
London.
And then there's Stuart "The Bull" Garden . . . Nothing could be unearthed regarding this chap.
So there you have it: A blog entry that tells you next to nothing. Not my finest moment, I know. At any rate, here's The Wishing Stones' "Beat Girl," which was released on
Head Records
in September of 1986. Three more singles followed that release before The Wishing Stones recorded their lone album,
Wildwood.
Hear it for yourself.
Download:
"Beat Girl" by The Wishing Stones.