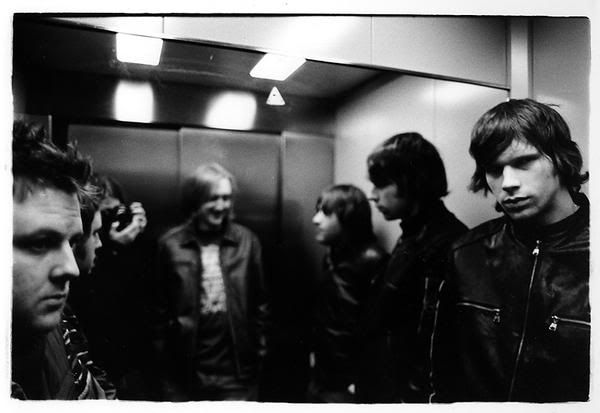 You gig tirelessly, you jam in whatever space is available, you pound the pavement, promotional band paraphernalia in hand. You juggle your personal and band lives, smoothing over any rough spots when one impedes on the other. You sheepishly state your long-term music goals to those brave enough to ask, and defiantly defend your aspirations when the naysayers point out the short-term hasn't been all that grand.
And if you're
Glasgow's
Symbolics,
you keep toiling away, even if five years after officially forming, you're still without a record deal.
Their
MySpace
page sums up their existence best: "Symbolics formed in 2001. At the time they were four naive young men without a record deal. Times have changed, and now they are five naive young men without a record deal."
Symbolics have achieved a bit of success in their native Scotland: a runner-up in Fury Murrys' King of Bands contest; gigs at
King Tut's Wah Wah Hut
and
Glasgow School Of Art
; airplay on
BBC Radio 1,
Beat 106,
and Virgin Radio Glasgow. However, that record deal remains ever elusive.
Hear it for yourself.
Download:
"Social Dancing" by Symbolics.
Melodic, relentless, and a bit trashy -- that's Symbolics. Also, more tracks are available on the band's MySpace page.