So . . . . Why 26? I'd like to say the number owes to my needling desire to be creatively deviant, but really, I'm only adding one more selection to the standard 25, right? Not exactly revolutionary. Besides, I just couldn't find any reason to omit any track from the list I had painstakingly poured over (not really) and thus decided to keep it at 26. No further BS from me; here's the list: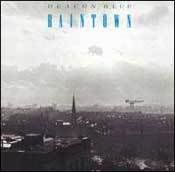 No. 26: "Chocolate Girl"
Deacon Blue
Raintown,
1987
Ricky Ross entered the pantheon of great Scottish songwriters when he penned the chorus to this track: "He calls her the Chocolate Girl/'Cause he thinks she melts when he touches her/She knows she's the Chocolate Girl/'Cause she's broken up and swallowed/And wrapped in bits of silver."
Sickly sweet? A tad, but also grinningly clever and touching.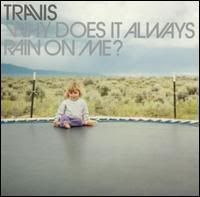 No. 25: "Why Does It Always Rain On Me?"
Travis
The Man Who,
1999
Finally! The Merry Muses tackles Travis. All snide jokes aside, "Why Does It Always Rain On Me?" could have been a bonus track on the anniversary re-release of the aforementioned
Raintown
. Simple, contemplative lyrics complemented by a mournful sound. You'd like to say that if dreary,
dreich
Glasgow
had an anthem, this would be it. Until you learn that Fran Healy wrote the ditty while holidaying in
Israel.
Ah well . . . .

No. 24: "Eternity Road"
Lowlife
Swirl, It Swings EP,
1987
I've long championed for
Orange Juice
and its deserved status as indie pop deities, but have cut back my eye-glazing rhetoric as of late on account of
this long overdue 2005 release
and the fact that the uninitiated will always have the still-popular 22nd track on this list (see below) as their
in
when stumbling upon the band. So with that in mind, I've begun touting Lowlife. Prepare for future diatribes.
Swirl, It Swings
could be used to describe the band's brilliant sound, which was equally bleak and bouncey, a little of
Joy Division,
a dab of
New Order.
Truly one of Scotland's most underappreciated acts.

No. 23: "Into The Valley"
The Skids
Scared To Dance,
1979
A massive hit for The Skids in '79, the single is still popular with
Charlton Athletic
supporters. Fitting, I suppose, since the writer of the song, singer Ricky Jobson, was said to have a bit of "terrace lout" in him. Sing along to the lyrics, and you want to both sneer and smile.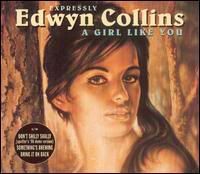 No. 22: "A Girl Like You"
Edwyn Collins
Gorgeous George,
1994
Countless folks unfamiliar with Collins heard the couplet, "You've made me acknowledge the devil in me/I hope to God I'm talkin' metaphorically," and thought to themselves, "Good golly, there's no way a man who penned
that
could only have one hit." And those folks were right.
"A Girl Like You" -- with all its worldwide acclaim, which was payback for the years Collins spent struggling to secure a recording contract -- was just another feather in the cap of one of Scotland's most gifted songwriters. Seductive melodies mixed with clever turns of phrase (a Collins staple) and some of his best vocal work.