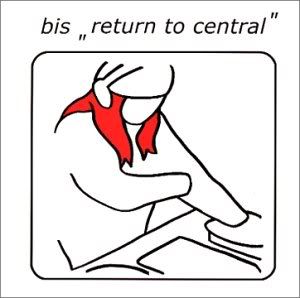 After 42 seasons, well over 2,200 episodes, and
87 Status Quo performances
(egads), the long-running
BBC
music program
"Top Of The Pops"
aired its
last show
Sunday evening.
The one-hour finale featured memorable clips from the program's four-decade run, as well as many former presenters, including
Sir Jimmy Saville
(decked out in a gold tracksuit and looking very much like
the Crypt Keeper
),
Dave Lee Travis,
and
Mike Read.
According to recent numbers, "Top Of The Pops" -- long shunned by some (
The Clash
) and subtly mocked by others (
The Rezillos
) -- had seen its audience shrink to just one millions viewers, which was a far cry from the 15 million it would regularly attract during its heyday in the 1970s.
One of highlights for the long-running program aired in the spring of 1996, when
Giffnock's
Bis
became the first unsigned band to perform on "Top Of The Pops" (playing the fittingly titled "Kandy Pop"). Barely old enough to legally have a pint, the trio -- comprised of keyboardist/vocalist Manda Rin, guitarist Sci-Fi Steve, and his younger brother, John Disco (guitar) -- became instant media darlings with the U.K. music press.
However, just as soon as the furor commenced, so too did the backlash, as the public quickly grew tired of the band's sophomoric nature, its pseudo cultural movement dubbed Teen-C Revolution, and in some instances, its
Huggy Bear
-meets-
Sarah Records
-meets-
New Wave
sound.
Hear it for yourself.
Download:
"What You're Afraid Of" by Bis.