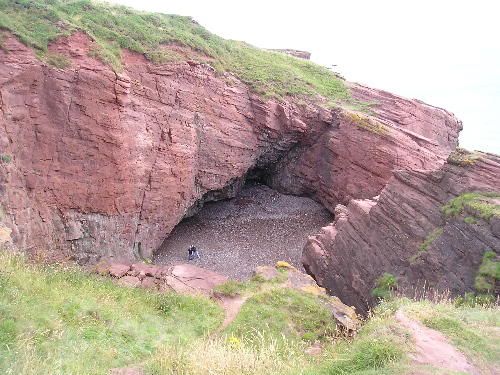 Procuring information on indie Scottish acts of the punk, post-punk, and new wave variety rarely presents any problems. Rekindled interest in said bands, thanks to frequent name-droppings by contemporary artists (
hello
) and a slew of recent compilations, is one of the main reasons why. Fast forward a tad to the
Smiths
-saturated,
C86
-dominated world of the mid- to late-80s, and well, your trawling efforts for info get a bit less fruitful
(see this post)
.
Comps such as
Egg Records: An Introduction To 1988 - 1991
and
53rd & 3rd's
AGARR Retro: Fun While It Lasted, Part II
have done an admirable job packaging some eighties Scottish guitar pop into one neat and tidy bundle, but releases such as these are indeed rare.
Which brings us to
The Gold Blades.
Information on this late-80s
Arbroath
outfit is limited to what's listed on its
MySpace
page: member names, influences, and a quick rundown of how the fivesome came together. (As well as a clever reference to any future plans: "The next bit of new music from us will probably be from our offspring.")
I've been in touch with guitarist Ian Thomson in the past (though briefly), so I dropped him a line, asking him to string together a few sentences on The Gold Blades. In the meantime, listen to this. (The group's MySpace page has the below track available for download, as well as two others.)
Hear it for yourself.
Download:
"The Day I Went Down To Texas, Part 3" by The Gold Blades.