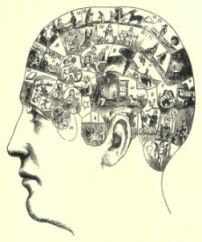 This post
here,
as well as some recent ruminations on the use of
The Jesus And Mary Chain's
"Just Like Honey" during the final scenes of
Lost In Translation,
got the few marbles in my head to rolling.
We all have personal soundtracks: the
Crowded House
tape playing on her chic, hot pink boombox during your first kiss, the
gangsta rap
mix bumping at thunderous levels while you cruised the strip in your buddy's beat-up lemon Fourth of July weekend, the batch of grunge ditties that middling cover band pottered its way through during college graduation-related bacchanalia.
However, I've discovered that once I get past the true watershed moments of teenage and immediate post-teenage days, the music-attached memories are rare. I think back to the wedding reception I attended last summer; in the bathroom, members of the bridal party huddled around the urinals and expressed their general distaste for the music being played. "We need to hear fuckin'
'Black,'"
our fratboy-turned-groomsman said, missing only his customary
white ball cap.
"Remember all those nights we spent hanging in your car, listening to that album?" I'm certain I spent numerous run-of-the-mill evenings on some lost weekend doing the same when I was 19; I just can't recall them.
I'm about to turn 32 (part of the inspiration for this little exercise) and what I've discovered is, as the years stack up, music and the past have become more adept at entwining themselves into a neat little double helix of a memory. Sure, some of the life moments are already noteworthy, snatches of the past I would recall even without the accompaniment of music --
this
on my CD player during that bucolic drive from
Killarney
to
Galway,
or
this song
playing as I clung to the last scraps of hope during the ninth inning of
Game 4
-- but countless are significantly less so.
The brisk, October Sunday spent raking leaves with
this
on the headphones. Pre-dawn walks on the beach, pushing a baby carriage, accompanied by
this.
A languid, slushy commute where only
this
kept my eyelids open.
Is there a reason for this phenomenon? The aging process, and as a result, one becoming keenly aware of his own mortality -- that's it, right there. As the days amble by, the desire to stockpile memories is exacerbated; for at the end of all things, recollection is a chest to treasure.
Often, I ask myself, "Years from now, will I ever remember this day, this moment?" when both the day and the moment are of the particularly innocuous variety (like today), and not likely to be forever stamped into my mind. But with a well-placed tune in the background, or two, such endeavors are indeed possible.
Hear it for yourself.
Download:
"Just Like Honey" by The Jesus And Mary Chain.