More than a few folks called Neil Colquhoun a mad rocket when he launched
Edinburgh's
Tigerfest
in August of 2004.
That particular month, of course, is known for the hodgepodge of festivals that take place in and around the Scottish capital -- from the long-running
Edinburgh International Festival,
to the
Edinburgh Fringe
(one of the most popular performing arts festivals in the world), to other events dedicated to books,
films,
television, and
military bands.
Foisting yet another on the public seemed . . . well, a tad foolish.
Two years later, Colquhoun's idea no longer seems so daft. Thanks to its goal of showcasing Scotland's best indie music -- both of the up-and-coming and veteran variety -- the festival has grown in popularity. So much so, Colquhoun and the group that runs the event, the Edinburgh-based promoters
Baby Tiger,
decided to run the festival in the spring this year.
"Tigerfest can stand on its own now," Colquhoun said in this
article.
"There are so many good bands coming out of Scotland that we know people will come to see them."
The event officially commenced April 28 at what is known as the spiritual home of Tigerfest: The Swamp Bar in Edinburgh's West End. It runs until May 27 and when all is said and done, over 70 bands will have performed during the festival's four weeks. Many of these acts are relative newcomers (see
St. Jude's Infirmary
); others are long in the tooth (see
Fire Engines
and
TV21
).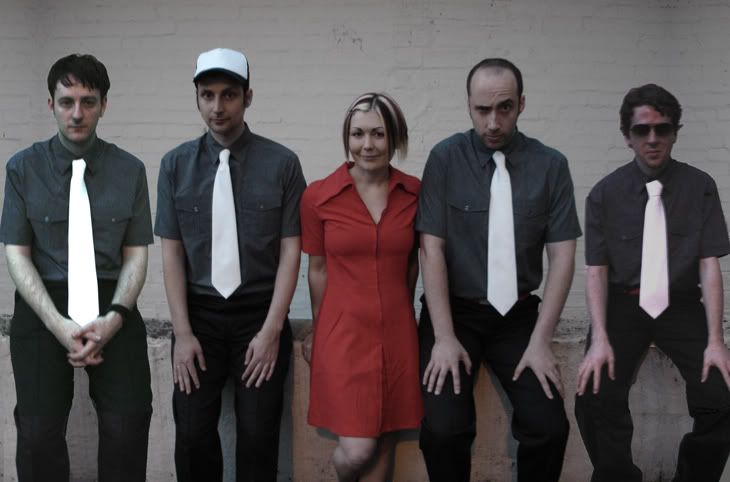 Over the next few weeks, we'll showcase a number of the performing bands. Today, we'll kick things off with
Data Panik,
who will be taking the stage May 10 at Dunfermline's
Carnegie Hall.
Data Panik rose from the ashes of the puerile, electro-pop band
Bis.
The Giffnock trio became popular during the summer of 1996, thanks largely to a performance on
"Top Of The Pops."
Hear it for yourself.
Download:
"Cubis (I Love You)" by Data Panik.
This song was self-released by the group on 7-inch, with the flip side being "Sense Not Sense."