They've been dubbed Glasgow's most prolific band. Don't think the moniker is warranted? Well, just look at
The Owsley Sunshine's
output over the last four years: three albums, two EPs, and a pair of compilations that feature demos, instrumentals, and "sweet little throw-away tunes."
The latest release was the LP
Watermelon,
which hit record shops April 29. After two previous albums on their own Start A Riot label, The Owsley Sunshine landed with
Glasgow's
Cell 44 Records. Besides the album, the label will also help to contribute to the band's already prodigious output by releasing double A-side singles every three months for the entire year.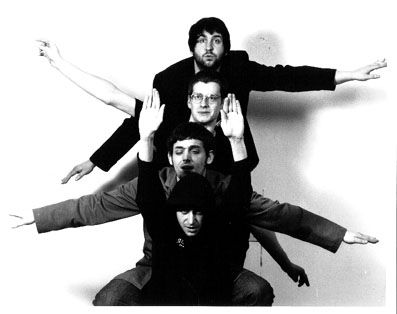 Eclectic doesn't even begin to describe this Glasgow outfit, who dabble in everything from your standard guitar anthems to punk to straight-up
Beatles
to psychedelica. A "crepuscular dream popland" is how the release for
Watermelon
describes their sound and it's spot-on. (Besides, we're not about to disagree with anyone using the word "crepuscular.")
The Owsley Sunshine will be playing
Tigerfest
May 19 at
Edinburgh's
Swamp Bar. Fellow Scottish acts
The Dead Beat Club
and
Dropkick
will be joining them.
Hear it for yourself.
Download:
"Plastic Sandwich" by The Owsley Sunshine.