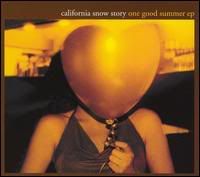 When Internet giant
Allmusic.com
manages to bungle your name
. . . well, you've probably reached a new level of obscurity.
However, ardent listeners of sunny, gentle Scottish pop know the
true
name and really, that's all that matters. Fans were first turned on to California Snow Story back in 2001, when the act cut its debut EP. And without a doubt,
One Good Summer
is shimmering, winsome guitar pop at its finest.
The band's origins trace back to
Camera Obscura,
a group that's, naturally, very similar to California Snow Story in both sound and style. CSS guitarist David Skirving was originally a member, and even recorded a few singles and an EP with Camera Obscura, before leaving to form his own band.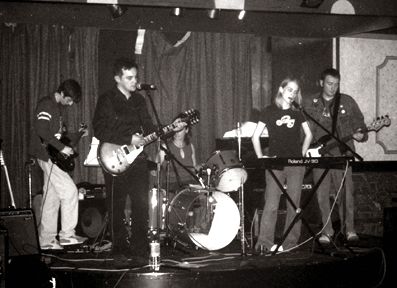 And while California Snow Story's EP had pundits lauding the effort -- comparing them to everyone from
Belle & Sebastian
to
The Trashcan Sinatras,
praising their endearing male-female vocals and idyllic, lilting guitars -- the
Glasgow-
based act has yet to release more material.
Hear it for yourself.
Download:
"Lovestrange" by California Snow Story.
Listen as singer Anna Barrek maintains her composure over a love gone astray, not a trace of emotion in her voice as she sings lines like, "Walks in the rain/We used to do it all together."
Note: A few hours after this entry was made, I couldn't help but notice that someone with an allmusic.com domain name had stumbled onto our little hamlet. A few days later, the band's name on the site was finally corrected. California Show Story was no more. Ah, the power of blogging . . . .