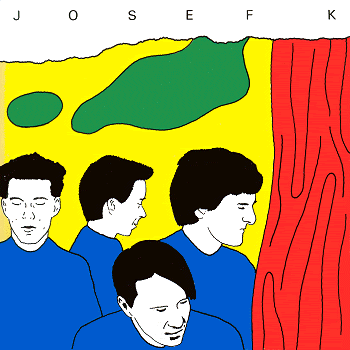 No. 6: "Sorry For Laughing"
Josef K
The Only Fun In Town,
1981
As the story goes, Josef K had committed its debut album to tape, only to have the whole project nixed by
Postcard Records
head Alan Horne, who wasn't fond of the record's slick sound. Down in Brussels for a New Year's Eve gig, Josef K decided to re-recorded the album's title track; four months later, the single "Sorry For Laughing" hit shops in April of 1981, released by the Belgian independent label
Les Disques Du Crepuscule.
Horne was enthralled with the single -- with its jangly rhythms, bursts of scabrous guitars, and grooving, shake-your-ass beat -- and terrribly incensed as well. A single
this
good should have been on his label. Eventually (and with Horne's backing) Josef K re-recorded its entire debut over a six-day span at the same Belgian studio. It was released by Postcard in July of 1981.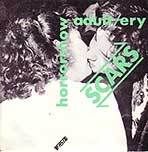 No. 5: "Adult/ery"
Scars
1979
Scars were just a flyspeck on the U.K. punk and post-punk map. The group released a handful of singles, did the requisite
John Peel sessions,
and cut one LP. However, the band needed only one single, its debut "Adult/ery," to leave a lasting impression.
For many, the song was an utter revelation, as the band, during live performances, had never sounded so sharp and self-assured. "Adult/ery" kicks, stomps, and grooves, only there's no way it works as a dance number. As I've written before, this wasn't a track to boogie to; it was an anthem for an insurrection.
No. 4: "18 Carat Love Affair"
Associates
Sulk,
1982
Some day, I'll compile my top 10 favorite Billy Mackenzie moments. The list will no doubt feature a number from "18 Carat Love Affair": the way Mackenzie dramatically opens the song on the lyric "I told you not to meet me here"; the double vocals during the line, "It's not the done thing 'round here, baby"; how the urgency in his voice gives way to contentment in the couplet, "I don't know which side I'm on/But my friend John said not to care."
Associates was known for its textured, lush landscapes, but what's always brought me back is Mackenzie's voice. "A voice like that in the same room as you," said Saul Gaspern of
Nude Records.
"It could melt an iceberg."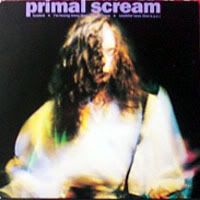 No. 3: "Loaded"
Primal Scream
Screamadelica,
1990
Here's what I've previously said about "Loaded":
With E, Andrew Innes realized, your inhibitions melted away, anything was possible as evident by the growing indie-meets-dance esthetic, and so it was his idea to approach new chum Andrew Weatherall -- a former bricklayer, current DJ, and one-time re-mixer for Happy Mondays' ("Hallelujah") -- to rework a track from Primal Scream, "I'm Losing More Than I'll Ever Have."
Weatherall kept the song's bassline, piano, horn sections, and some of the percussion. The new drum loop was culled from an Italian bootleg mix of Edie Brickell's "What I Am." He also added Gillespie singing a line from Robert Johnson's "Terraplane Blues" before crafting the now-famous opening by dropping in some Peter Fonda dialogue from the biker flick The Wild Angels. (Which was nicked, in a way -- the lines had been used by Richard Norris and Genesis P-Orridge two years earlier on their Jack The Tab LP.)
In December, Weatherall played the recently completed remix, now dubbed "Loaded," at London's Subterania. According to legend, the DJ phoned a bleary Gillespie at 4 o'clock in the morning to elatedly tell him about the crowd's incredible reaction. The landmark dance-rock hybrid was eventually released in February of 1990.
The rest, of course, is history.

No. 2: "Upside Down"
The Jesus And Mary Chain
1984
"Upside Down" is the perfect crystallization of The Jesus And Mary Chain's early sound and sensibilities.
The band's stickling brashness and lurking paranoia -- honed during those alcohol-soaked, feedback-drenched, equipment-smashed gigs (the
North London Polytechnic
one being the most famous; or infamous) -- is captured brilliantly in the track's seemingly simple lyrics: "You live with so much carelessness/'Cause no one takes you serious/And now you think you're dangerous/You never was but you can't see," and "And if you feel there's no one else/That you're all alone, you're by yourself/Your life is like a broken shell."
And of course, there's the "music" itself, a violent, unrelenting deluge of distortion and feedback (during recording, the Reid brothers filled six tracks with it!) that lingers in your speakers long after the song has been silenced. Upon learning they would be visiting Alaska Studios to record a debut, critics said it was doubtful JAMC would be able to accurately capture its corybantic live sound. But the band did just that -- even if the perfectionist Reids were a tad dissatisfied with the finished product.
Few pop singles have ever been more abrasive and affecting.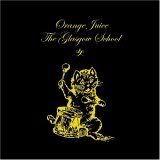 No. 1: "Blue Boy"
Orange Juice
1980
Long regarded by many as the tartan version of
"Anarchy In The U.K."
thanks to the way it inspired and invigorated countless of aspiring Scottish musicians, "Blue Boy" burst onto the post-punk scene like a rush of amphetamine. Bold, breakneck, earnest, urgent -- this soulful punk epic resonates throughout the indie world even today.