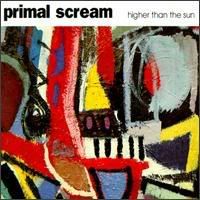 No. 11: "Higher Than The Sun"
Primal Scream
Screamadelica,
1991
Alan McGee
(no stranger to hyperbole, right?) said it was the greatest single since
"Anarchy In The U.K.
Bobby Gilespie
said it was all part of Primal Scream's effort to eradicate the traditional ways pop music was crafted. "Instead of having two guitars, bass, vocal, drums, we destroyed that. It was . . . anything goes," he told journalist David Cavanagh.
We say it's fucking brilliant.
With
The Orb
on board to produce, the song opens with almost two minutes of pendulous ambient hypnosis -- then jostles the listener with an orgasmic lift-off before settling into blissful, horn-driven orbit.
No. 10: "Someone, Somewhere In Summertime"
Simple Minds
New Gold Dream (81-82-83-84),
1982
"Someone, Somewhere In Summertime" absolutely shimmers -- from its glowing guitar lines to its sunny drum beats to its luminescent lyrics: "Moments burn, slow burning golden nights/Once more see city lights, holding candles to the flame."
The track, which was the opener to
New Gold Dream (81-82-83-84),
showed that Simple Minds -- after a string of subpar releases following the acclaimed
Reel to Real Cacophony
-- was ready to re-position itself as one of the U.K.'s biggest pop acts.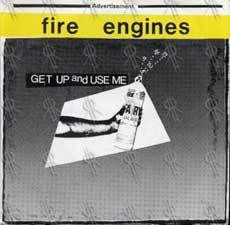 No. 9: "Get Up And Use Me"
Fire Engines
1980
The first 10 seconds of "Get Up And Use Me" gives listeners an idea of just how little playing ability Fire Engines possessed, as well as how uncompromsing the group could be. Roughly six seconds in, the song comes to a sloppy halt. Rather then begin anew, singer Davey Henderson simply commands, "Just keep going!"
The song's guitars sound like the sirens affixed to the act's namesake. They stab the ears, yet at the same time, are strangely melodic. Henderson yawps and yelps his way through the lyrics, the highlight being the chorus: A hollered "Get up and -- !" leads to a heartbeat of silence before Henderson deadpans, "Use me."
Fire Engines were rank amateurs -- and didn't give a shit about it.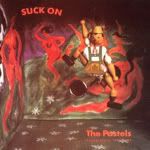 No. 8: "Million Tears"
The Pastels
1984
Released in October of '84, "Million Tears" was
Creation Records'
11th single and helped firmly establish the label's burgeoning guitar pop sound.
The track opens with a catchy bassline, followed by strumming guitars and a snare-driven beat. It's classic Stephen Pastel: sonically, it's child's play, but that's designed to hide the song's emotional heaviness.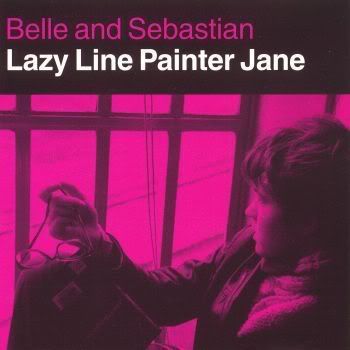 No. 7: "Lazy Line Painter Jane"
Belle And Sebastian
Lazy Line Painter Jane,
1997
This is where Belle And Sebastian's sound developed a bit of a bite. Coming on the heels of the landmark
If You're Feeling Sinister,
a sobering voice in the
Britpop
wilderness, "Lazy Line Painter Jane" expanded upon the group's folk-pop tendencies: adding echoey guitar, garage rock organ, handclaps, the raspy voice of Monica Queen.
Of course, some of the trademark Belle And Sebastian attributes remain, like
Stuart Murdoch's
adolescence-evoking lyrics: "But you read in a book/That you got free in Boots/There are lotions, there are potions/You can take to hide your shame from all those prying eyes."