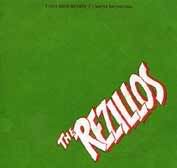 1977
August 3
The Rezillos
release their first single, "I Can't Stand My Baby," on Edinburgh's Sensible Records. The B-side is a cover of
The Beatles'
"I Wanna Be Your Man." Recorded at Barclay Towers, it's the first release for Lenny Love's Sensible. Also this month:
The Jolt
ink a four-year, 90,000-pound deal with
Polydor.
This, coupled with a move down to
London,
leads to the inevitable backlash from both the press and musos alike.
Aug. 14
Glasgow's
ongoing battle with punk continues as the city levies yet another ban. This one comes as a result of an Aug. 3 television special that aired on the movement.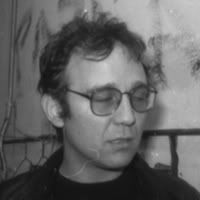 Aug. 30
Bruce Findlay's
Zoom Records releases its first single:
The Valves'
"Robot Love/For Adolfs Only." It's a smash success, selling over 15,000 copies.
September
The Glasgow District Council's insistence that punk be prohibited in the city has led many to take matters into their own hands. One such individual is Bruce Haggerty, a local record shop employee. He helps make Glasgow's official punk headquarters the Silver Thread Hotel, an establishment eight miles away in
Paisley.
There, avid punk fans gather every Wednesday night to hear bands like
Buzzcocks
and
The Saints.
September 30
The Jolt's first single is released on Polydor:
"You're Cold"/"All I Can Do."
Unlike acts such as The Rezillos and The Valves -- who eschewed the common practice of heading to England in search of a record deal and instead, signed with fledgling Scottish labels -- The Jolt are fulltime residents of London and fully immersed in the city's punk scene.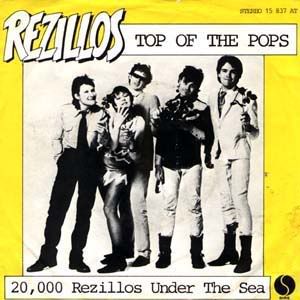 October
The Stranglers
and
The Clash
both play at the
Glasgow Apollo
(the former on the 16th, the latter on the 25th), as the city's punk ban is lifted once again. The Rezillos serve as the opening act for The Stranglers.
November 18
The Rezillos leave Sensible Records to ink a deal with
Sire.
The band's second single, "Flying Saucer Attack/(My Baby Does) Good Sculptures," was at the plant being pressed for Sensible, but then was shelved following the deal with Sire (today, those singles are regarded as collectibles). It will eventually be released for Sire Dec. 2.
December
Bob Last founds
Fast Product.
Last is an Englishman studying in
Edinburgh
and his label -- unlike Love's and Findlay's -- has an English tint to it. Fast Product will go on to release material from notable post-punk acts such as
The Mekons
and
Gang Of Four.
Hear it for yourself.
Download:
"For Adolfs Only" by The Valves.