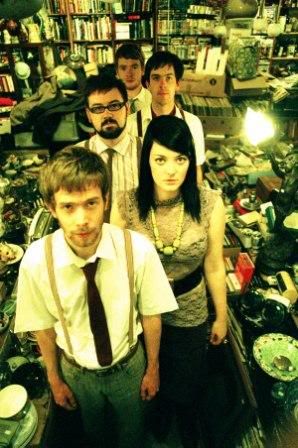 "Yes, yes, yes, it's the summer festival/The truly detestable summer festival."
--
Edwyn Collins, "The Campaign For Real Rock"
The second weekend of July is nearly here, so that means the annual
T In The Park
festival is upon us. Now in its 13th year, the two-day event, held at the former Balado airfield near
Kinross,
attracted nearly 140,000 people last summer with more than 170 bands playing on 10 stages. A similar sized crowd is expected for this year's T In The Park, as tickets sold out in a record 40 minutes (though many have attributed that to the absence of the
Glastonbury Festival
this summer).
As usual, the main stage is a mixed bag: bands such as
Kaiser Chiefs
(meh) and the ubiquitous
Arctic Monkeys
(slightly less of a meh) jostling with the likes of
Maximo Park
and
El Presidente.
The acts gets a bit more tantalizing beyond the main stage:
Richard Ashcroft
and
"The Modfather" himself
on the Radio 1/NME stage;
Primal Scream
and
The Futureheads
at
King Tut's
Tent.
Then you have those groups which have earned promotion to the festival's higher divisions -- groups such as
My Latest Novel,
a five-piece outfit from the Glasgow/Gourock area making the jump to the Pet Sounds Arena (they're playing Sunday). Since performing on T In The Park's Futures stage in 2005, My Latest Novel has toured with
Arab Strap,
did numerous gigs on the Continent, and released its debut album,
Wolves.
My Latest Novel's music is inspired by acts such as
Smog
and
Low,
its lyrics by men of letters such as
Jack Kerouac
and
Aldous Huxley.
They've also earned the reputation as being a bit on the quirky side, thanks to incidents such as
this.
Hear it for yourself.
Download:
"Pretty In A Panic" by My Latest Novel.