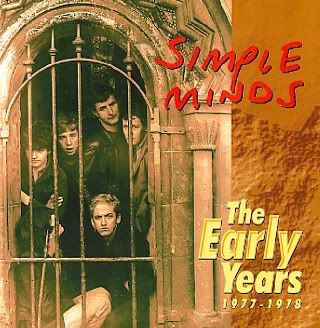 I've always been intrigued by how bands journey from Point A to Point B. How
Joy Division
went from the macabre "No Love Lost" to the funeral dirge that's "The Eternal." How
Primal Scream
went from the melodic rattle of "Velocity Girl" to the dance-fueled bombast of "Loaded."
And how
Simple Minds
went from a grinning punk classic like "Pablo Picasso" to
movie soundtrack dreck.
(Though to be fair, "Don't You (Forget About Me)" wasn't even written by the usual songwriting tandem of singer Jim Kerr and guitarist Charlie Burchill. It was penned by
Keith Forsey,
a Londoner who, it was said, "Made punk bankable." Ugh.)
"Pablo Picasso" was a leftover from Simple Mind's previous incarnation: the punk act
Johnny & The Self Abusers.
And what a leftover it was: chants of "Leather freak," strumming, scratchy guitar -- a building tension that's finally released in the frenzied chorus. John Milarky, the founder of that group, wrote the song about his motorbike-loving, leather-clad brother. When the group made their debut at Doune Castle in early 1977, it was the only original song they performed. (And yes, it was inspired by
The Modern Lovers'
song of the same name, though in this case the girls
did
think he was an asshole.)
Johnny & The Self Abusers split in the fall of 1977; by year's end Simple Minds had formed and cut seven demos. "Pablo Picasso" was featured on one and Milarky was invited back to sing.
Hear it for yourself.
Download:
"Pablo Picasso" by Simple Minds.