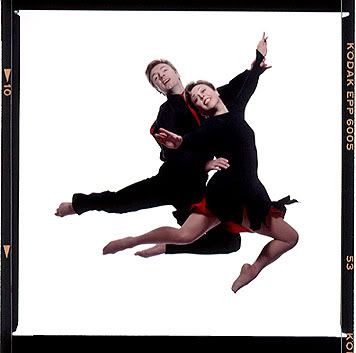 So forgive me: I'm having a rather difficult time picturing it.
A furtive, crepuscular art-rudeboy (someone else's words, not mine) doing something as pedestrian as being glued to the idiot box. An artist deft at crafting cracked, morally provocative sketches of everyday life captivated by
figure skating?
Was he one of the 24 million folks, Valentine's Day 22 years ago, watching intently as the former policeman and insurance clerk took to the ice? (Remember, this is an individual the NME's Betty Page
once equated to a mussel
: "It tastes good when swallowed whole, but examine it too closely and it looks as disgusting as a shriveled, unidentifiable piece of sexual organ. Spit it out immediately.") So was he actually taking note of what transpired that day? A sensuous free dance performance of
Ravel's Bolero
, followed by a storm of flowers and a raucous standing 'O' from the 8,000-and-change on hand? Nine perfect scores for artistic impression, Soviets named Andrei and Natalya bound for a Gulag, a pair of gold medals?
(Wait. Did I just dedicate an entire graph to ice skating?)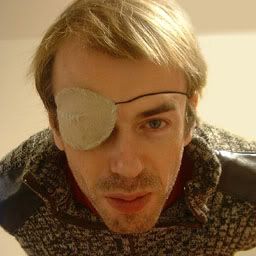 Okay, so maybe Paisley's
Momus
(née Nicholas Currie)
wasn't
captivated by the gold-medal performance of Brits
Jayne Torvill and Christopher Dean
at the 1984 Winter Games in Sarajevo, Yugoslavia. But he was paying attention.
"Love On Ice" -- from the his acclaimed
third album
-- twists and perverts Torvill and Dean's figure skating fable in a way only Momus can. The track deals with sexuality and its divisive position within common culture (the protagonists are closet homosexuals), as well as the public's penchant for the glorification and gutting of its icons (the duo are crucified in the tabloids following their defeat).
"But the ice is a mirror in which people see," go the words, "their nation and their sexuality/And now we've come out of the closet." It's stark, it's honest; it's Momus at his most challenging.
Hear it for yourself.
Download:
"Love On Ice" by Momus.