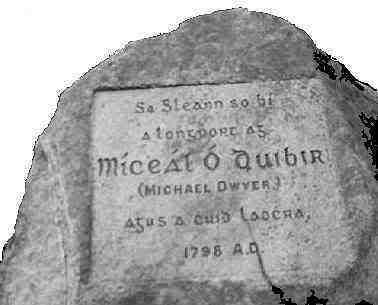 The Battle of Glenmalure took place in Ireland in 1580 during the Desmond Rebellions -- rebellions of the Earl of Desmond dynasty and their allies against the efforts of the Elizabethan English government to extend their control over the province of Munster. During the battle, an Irish Catholic force made up of the Gaelic clans from the Wicklow Mountains, led by Fiach MacHugh O'Byrne and James Eustace, defeated an English army under Arthur Grey, 14th Baron Grey de Wilton, at the O'Byrne's mountain stronghold of Glenmalure.
Around 800 English soldiers were killed, including Peter Carew, cousin of his namesake colonist who had made claims to, and won, large tracts of land in southern Ireland. The remainder of the English force retreated to lowland Wicklow and from there, to Dublin. However, the following year, when offered terms, most of the Irish rebels, including O'Byrne, came in and surrendered. The exception was Baltinglass, who fled for France.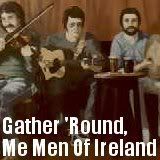 "Follow Me Up To Carlow" is an Irish folk song celebrating the Irish victory. It's rather notable, as it's one of the most graphically violent of all Irish folk songs, containing lines such as, "From Tassagart to Clonmore/There flows a steam of Saxon gore," and, "Now for Black FitzWilliam's head/We'll send it over dripping red/To Queen Liza and her ladies."
Download:
Follow Me Up To Carlow."