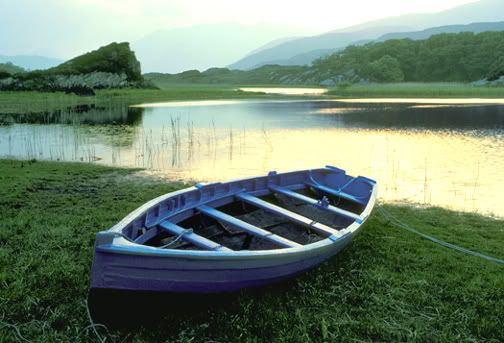 The shops on Main Street are closed up tight with iron shutters. The entranceways are waiting anxiously to be swept out. There are no sales racks with postcards and half-priced books and sun-faded clothing. The merchants have no coin.
I walk to Kenmare Place and sit on the stone wall, and study the old jarveys with their tattered sweaters and their pants worn in the bottoms. They are feeding and brushing their horses, preparing for a day of riding their jaunting cars down the bumpy paths of Killarney National Park.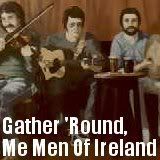 Nearby, the statue of Christ the King studies me. He is looking quite dapper among the smell of horse manure and man sweat. Beyond Christ, lies the Killarney House Gardens: the beech, lime, and walnut trees standing tall and thick; the fading rhododendrons, roses and azaleas, which are bushed after blooming so heavily in the spring; the arched cherry drive where the ugly lovers walk together.
Killarney is quite the gorgeous girl. Take in all her charms -- the cramped lanes where you can smuggle a colleen and steal a kiss; the misty, afternoon rains washing away all sadness; MacGillycuddy's Reeks, masking their peril with beauty; the ancient buildings hunched over with palsy, struggling to breathe; the wet, surrounding woodlands and their gentle alder, willow, and birch -- peace is always there and you never mind the insects; the light winds that warn you of an impending, cold night; the Arbutus trees, with their saw-like leaves and red fruit, which you can plunk and toss; the feeling of having this good girl to lean on -- one that will certainly outlast me.
Here's
Lunasa
with
"Killarney Boys Of Pleasure."