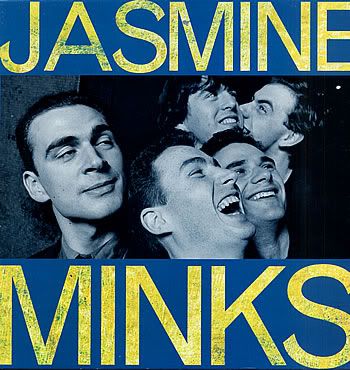 In
this
piece penned for the
The Guardian,
Dave Eggers
writes about the lengths him and his cohorts would go to satiate their Anglophiliac music addictions.
"When my friends and I wanted something like
The June Brides,
" Eggers writes, "or, say,
Icicle Works'
Love Is a Wonderful Colour
picture disc, we had to ride our bicycles 22 miles, to
Evanston,
the closest college town, where stood Vintage Vinyl."
Of course, Eggers and co. had to bike those 22 miles because there was no other way him and his friends could procure that hard-to-find June Brides EP. The tiny college music shop, weekly publications, traveling record shows, exchanged mix tapes -- these were the only tools an indie fan had during the pre-Internet days.
Today, if one wishes to give The June Brides a whirl, they only need visit a database such as the
All Music Guide,
find the name of a release, and then log onto a music-sharing program such as
Soulseek.
No hassles, no disappointments, no 22-mile bike rides.
Music has never been so readily accessible and this has resulted in those fans of the zealous variety becoming sonically inundated if they so choose to (my new music folder has just under 1,000 mp3s). Of course, when one is bombarded in such a manner, the natural inclination is to give a set piece of music a few listens, make a quick conclusion (yea or nay), and then move onto the next batch of mp3s. Rinse, repeat.
However, one thing hasn't changed since Eggers was puffing away on his Huffy to Vintage Vinyl: When one
does
haul in that prized catch, there among the undulating sea of downloaded music, the strong feelings of satisfaction and entitlement still surface. The band that tickles a fancy like few others -- unearthing them may not be as exhaustive, arduous, or expensive as it once was, but it still elicits those
Damn it, I found them and you didn't
type responses.
At least, that's how I feel when discussing the little known act that grew up around Jasmine Terrace in
Aberdeen,
a seaport city where individuals of the "scruffy" variety were dubbed "minks."
Hear it for yourself.
Download:
"Veronica" by The Jasmine Minks.