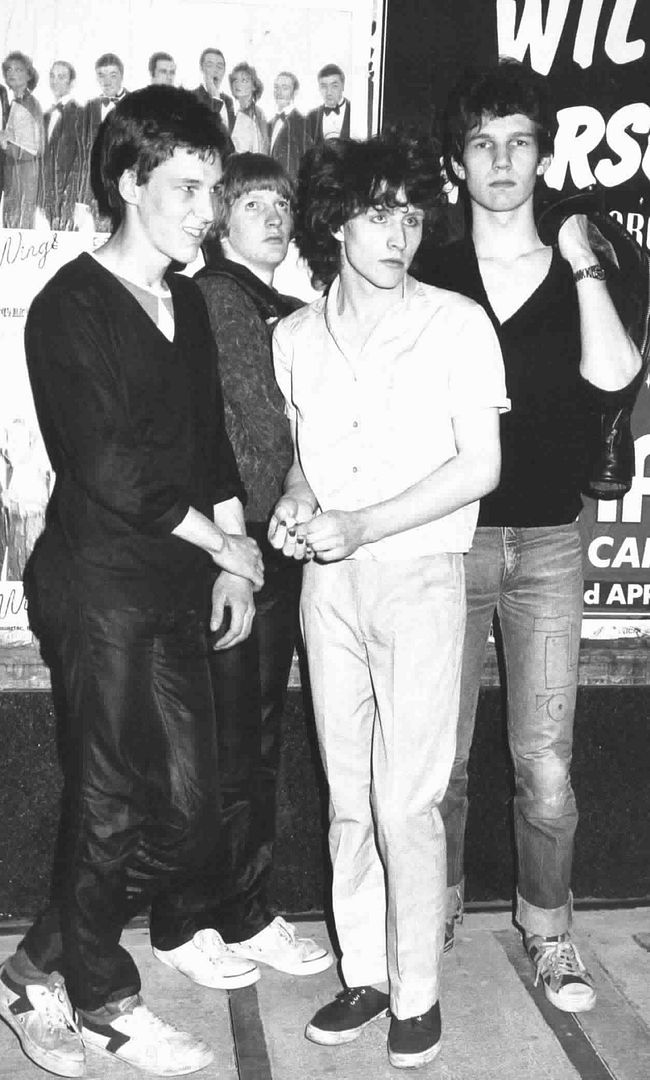 "
Sounds
reported that the crowd reaction was a disgrace but we all realized that we had provoked a reaction at a major event, and we were happy with that -- despite the fear."
Ah, the
halcyon days of U.K. punk.
In the late 1970s, an act knew it had achieved some perverted level of success when it elicited a violent reaction at a major gig, be it a mass gobbing, a barrage of beer cans and other detritus, or crazed listeners invading the stage. For
The Scars,
success came at a June of 1979 show in
Craigmillar,
a suburb of
Edinburgh
in the southeast part of the city. The event was the
Anti-Nazi League
Carnival, which took place in front of 6,000 onlookers.
The Scars were relative veterans of the Scotland punk scene, having been around since late 1977. This meant they had been canned off stage countless times before, typically at small clubs in and around their native Edinburgh. However, those incidents paled in comparison to what took place at the Craigmillar show.
Of course, the group didn't particularly endear itself to the audience when it was introduced in French. ("Ladies and gentlemen . . .
Les Cicatreuses
!") A hurried soundcheck and the band's tiny amplifiers only worsened their sound quality -- and the situation. Early into the set, the crowd tried to soften up Scars with an opening salvo of beer cans; then followed the infantry, or in this case, occasional stage invaders. Naturally, the entire incident
ticked off
quite a few in attendance.
Hear it for yourself.
Download:
"Adult/ery" by The Scars.