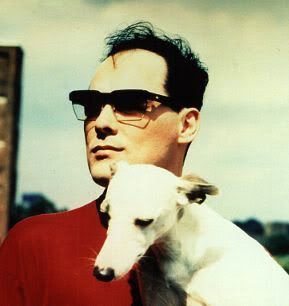 Out behind James Mackenzie's cottage in
Auchterhouse,
just outside of
Dundee,
there once stood a garden shed. James allowed his son, the eldest of his six children, to keep his dogs there.
When the son was just 11, he was nipped by the racing bug; as he grew older, he became quite taken with breeding and racing
whippets.
He was damn good at it, too. He bred three racing champions, was one of the leading trainers on the
U.K. scene,
and was a well-known face on the European racing circuit.
The son brought his mutts everywhere. One well-known tale had him dragging the dogs into a friend's flat, where the animals -- much to his mate's dismay -- proceeded to shit all over the clean floors. Other stories talked of him booking rooms at lavish hotels solely for his beloved dogs.
It was said the son adored these animals because of the qualities they exhibited -- qualities he found lacking in humans, like grace and nobility. "With animals, there was no agenda," a friend said, "no bullshit."
James' garden shed is no longer there. He burned it to the ground one January morning in 1997 . . . after discovering the body of his son inside. Close to the dogs he loved so dearly, Billy was lying in a makeshift bed, wrapped in a duvet, clutching a photo album. Beside him was an empty bottle of
Paracetamol,
the contents of which had been mixed with a prescribed antidepressant,
Amitriptyline.
A suicide note was left behind, apologizing to his family; however, it gave no tangible reason why he had taken his life.
Folks around the world mourned Billy's death. And not just dog racing fans, either. Music fans, too. Scotland had lost its most beautiful
voice.
Hear it for yourself.
Download:
"18 Carat Love Affair" by Associates.