What's your favorite Pete Doherty story? Mine is the time he got busted for possessing heaping amounts of some illegal substance in huge burlap sacks, and then got tossed in a Petey Wagon by the fuzz and hauled unceremoniously off to jail. Wait a second . . . .
Honestly, though, my favorite Pete Doherty story involved our Queens Park Rangers zealot recently walking through the London suburb of Brentford, strumming his six-string and singing a sweet song he penned on the tube ride over, luring dozens of unsuspecting, glassy-eyed children from their homes. Then, while belting out some Brentford FC-related claptrap, Doherty led all the little ones off the Brentford Dock and into the river to drown like stinking rats. That evil bastard!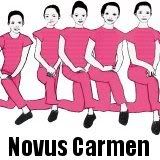 When Peter is not killing fledgling footie fans, he's recording music, like Babyshambles' new EP, titled
The Blinding.
"Exposed to this EP," the NME drools, "even those of us who despise Pete Doherty beyond all mortal sense will have to concede the lanky one some sliver of genius." That nice review should make Pete feel better about himself (some good drugs would, too, of course). After all, those damn Hoops are currently in 20th place.
Be a good doobie and listen to
"Sedative."