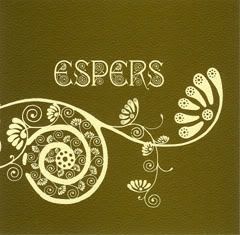 The strands of colored lights are blinking and dangling, the Scotch tape barely holding them up (you have to simply adore these stark, concrete walls). There's one of them smelly cinammon candles burning and I swear, I just saw a few snowflakes. It's kinda . . . romantic. Even the cynical bah-humbugs would think so.
But you know, we're still hitting the books and wiping sand from our eyes for early-morning classes, so I'm not ready to celebrate the season just yet. Not till the blue ink is dry on that last final examination. So I put on some non-Christmas music to completely kill the mood. I even blow out the candle.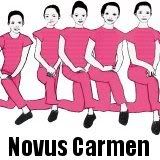 The below tracks are hardly new (the album was released way back in May), but after giving the album a once-over back in the spring, I'm on a joyous voyage of re-discovery. One reviewer of the album wrote,"The dreary, sparkling world of Espers is as sharp and haunting a trip as a drop of blood falling from a blade of grass." But please, don't let that stop you from giving it a listen.
Listen to
"Cruel Storm"
and
"Moon Occults The Sun."