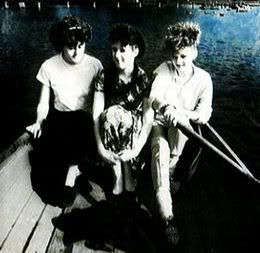 A quick update regarding my last post on Distant Cousins. Ian Halliday was kind enough to write us, saying:
"I too have been searching for information about Distant Cousins, and as you say: it's not easy. There is pretty much no information. So I went digging further, as I found out that Neil and Simon from The Smirks were members of Distant Cousins for a while. This is of interest to me as for years I have been webmaster of
TheSmirks.com
- the world's leading website for The Smirks. What little information I have unearthed is
here
- you can see that I have found the same sound and vision that you have, but I also have an excerpt from "You Used To." I'm hoping that I can find more. In the meantime, you're stuck with The Smirks and the Oscar Bernhardt Ensemble..."
Thanks for the email, Ian.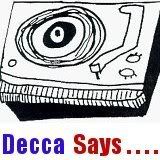 Onto other matters . . . . Such as Grab Grab The Haddock, a band I re-visited just recently. I only wish the rediscovery had taken place sooner. From what I can recall, GGTH (to be known as thus from this point on) rose from the ashes of The Marine Girls, another terrific pop band I will tackle on another morn. When Tracey Thorn departed (and later linked up with Ben Watt to form Everything But The Girl), the remaining Fox sisters (Jane and Alice) buddied up with two lads to form GGTH. Sheer pop brilliance then ensued.
Take a listen to:
"Last Fond Goodbye"
and
"For All We Know."