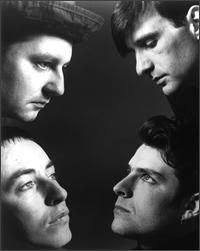 Word is trickling down that next month there will be a pair of must-be-there gigs for us C86-ophiles. The shows will take place in The States; oh my, if only I had the wherewithal to attend such events.
According to the
Keeping C86 Alive!
web site, the gigs will feature Wolverhampton's own The Mighty Lemon Drops. Original vocalist Paul Marsh is not on board for the reunion, however, and will be replaced by Pop Will Eat Itself singer Clint Mansell. A neat choice, to say the least! I gleefully attended The Mighty Lemon Drops' show at the ICA in London during C86 week some two decades years ago and I still have their lovely set ringing in my ears.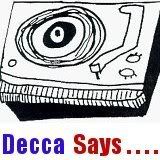 More good news (for this old sod, mostly): The supporting act will be BMX Bandits, who, as legend has it, submitted a song to be included on the NME compilation and were . . . . Yeah, yeah, yeah, I apologize: You've heard that story one million times already. Anyway, good to hear these Glaswegians are on board.
The dates are: Nov. 17 at Cafe Du Nord in San Fran and Nov. 19 at The Echo in L.A. I demand a full report from any who attend!
"Wise Up! Sucker" by Pop Will Eat Itself
"E102" by BMX Bandits
"Inside Out" by The Mighty Lemon Drops