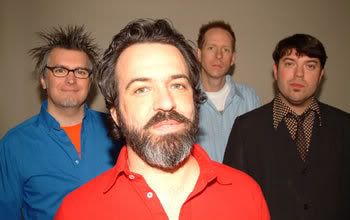 My old boss was from Somerville, Mass., and whenever he would wax poetically (and unapologetically) about his boyhood exploits there, he'd open things by saying, "Somerville . . . . Seven squares in search of a city."
Let's see if I can make my boss proud and recall all seven: Davis Square, once named one of the 15 hippest places to live in the US, which of course, makes it decidedly unhip; Union Square, where it's alleged the first U.S. flag was raised on Jan. 1, 1776; Teele Square, which I can't, for the life of me, recall a trivial factoid about; Ball Square, one-time site of the famous jazz club known as Willow; Magoun Square, named after a shipbuilding magnet . . . . And . . . .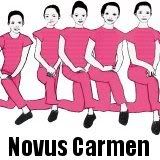 Ah, five ain't bad. That's passing, right? Anyway, all this came to mind when I was listening to the new Pernice Brothers' album,
Live A Little,
which features a track named "Somerville." "I'm gonna take a lover," go the words, "Gonna take her back to Somerville/Don't care if she's pretty/As we leave Suck City." That last line is a reference to Nick Flynn's autobiography
Another Bullshit Night In Suck City,
which I'm told, is a favorite of fellow Masshole Joe Pernice.
Two new tracks from
Pernice Brothers
:
"Somerville"
"Microscopic View"