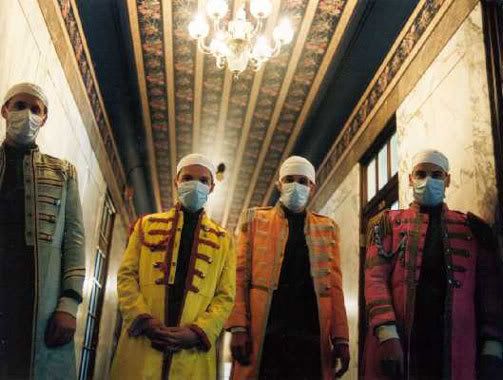 Dad is a surgeon. A few years back I approached him with a copy of
Clinic's
Internal Wrangler.
I told him how the band is known for donning surgical masks during performances or for promotional photos. My dad seemed interested (though I could tell it was feigned a tad).
He's always looking for new and exciting things to groove to while cutting folks up, so he said he'd give the album a go. Well, after a few spins of
Internal Wrangler
during a run-of-the-mill splenectomy, dear ole dad was hooked. Of course, he's Internet skills are poor at best, so I have keep him abreast of the latest news regarding Clinic (or The Surgeons, as he affectionately refers to them as).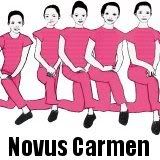 "When is their new record coming out?"
"October 16."
"And where can I purchase a copy?"
"Don't worry about it, Pops. I'll hook you up."
Here are a few tracks from the new Clinic album,
Visitations
:
"If You Could Read Your Mind"
and
"Visitations."
Also, here's a pair of songs from Chicago's
Chin Up Chin Up.
A fitting name for the band, I suppose, since the guys have endured their share of tragedy, yet are soldiering on: In early 2004, just after completing a four-song-demo, bassist Chris Saathoff was killed in a hit-and-run accident. Here are:
"Water Planes In Snow"
and
"Blankets Like Beavers."
And no, dad is not a fan.