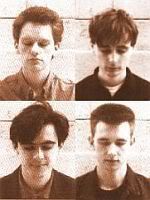 No one really got the joke. McCarthy? They were Marxists! Members of England's Revolutionary Communist Party! Left-wing nutjobs!
Lost on many wankers was the fact that much of McCarthy's writing was infused with bits of sardonic irony and playful humor. Very rarely was a McCarthy song a true representation of what the band's thoughts and opinions were regarding a particular social issue. "We'll let no cash soil our hands." Not quite. These lads were mainstream pop Gawds and broke the bank. (Okay, that's a lie.)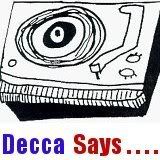 Anyway, I'm about to cheat here, which if you know anything about me, is not a gigantic surprise. Every since I picked up McCarthy's 7-inch single "Red Sleeping Beauty" in '86, I've been a devout fan of the nutters variety. And that's why I felt no remorse over bending the rules already (only '80s guitar pop, you gaffer!) and uploading tracks from
Banking Violence And The Inner Life Today,
which was released in August of 1990.
I hope the higher-ups don't get too peeved. I believe one listen to "The Well-Fed Point Of View," however, will make them come around.
"The Drinking Song Of The Merchant Bankers" by McCarthy
"Use A Bank I'd Rather Die" by McCarthy
"The Well-Fed Point Of View" by McCarthy